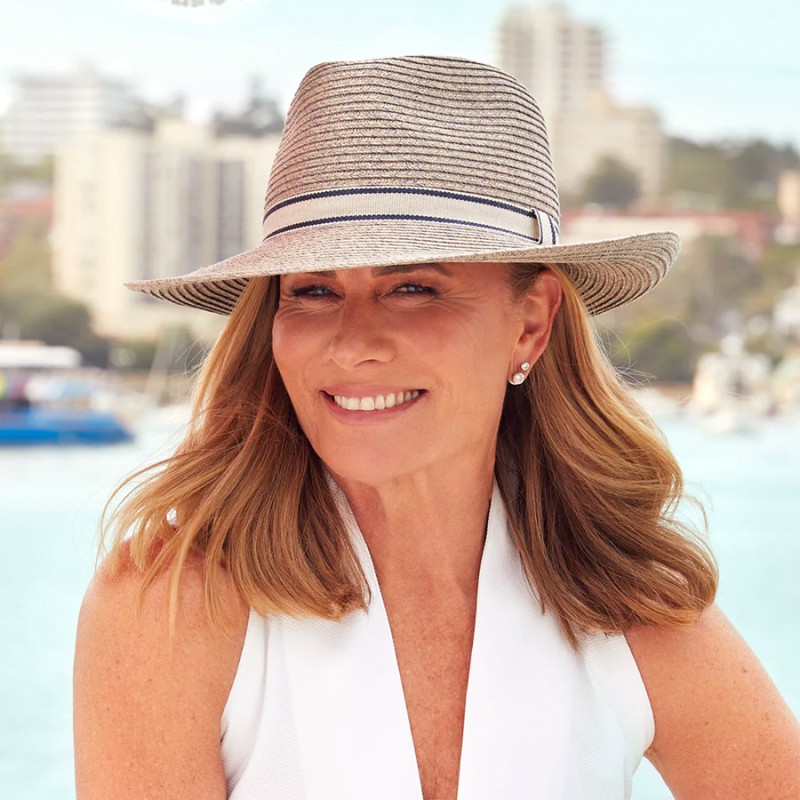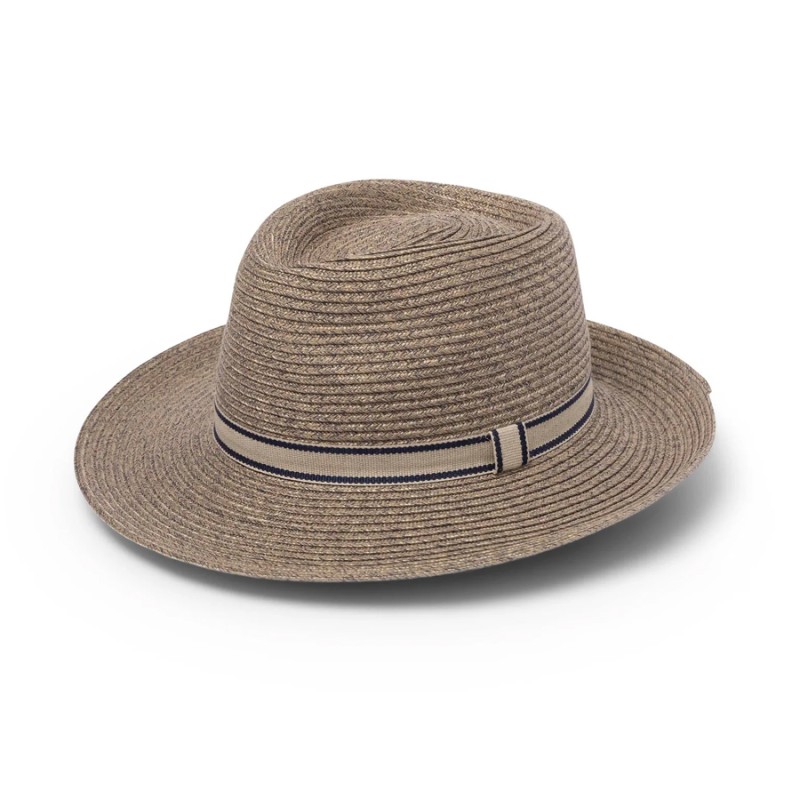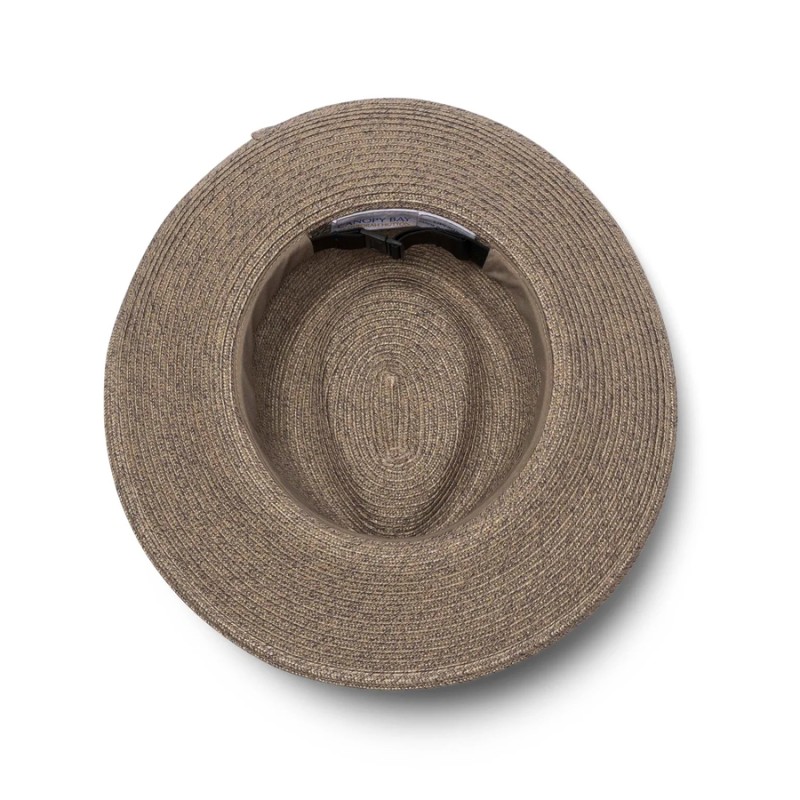 Product Code:
Canopy Bay Hats - by Deborah Hutton - ARCADIA
The Arcadia mimics the classic Trilby shape yet features a wider brim to ensure UPF50+ sun protection. This sophisticated style is made from our exclusive Flexibraid®, in a striking mixed denim and grey colourway. Internal ComfyFit adjustor, a natural/ navy feature ribbon at the crown and finished with a DH antique bronze stud on the right-hand side. Travel friendly, wind and rain resistant and proudly made in Australia.
Colour: Mix Grey
UPF50+ Maximum Sun Protection
Material: Flexibraid®
Size: 58cm (M/L) & L/XL (60cm) fully adjustable using ComfyFit adjustor
Brim: 8cm
Crown: 10.5cm
Comfy-fit: Ensures your hat will offer the perfect fit.
Australian: Proudly handmade and manufactured in Australia
Hand wash: In soapy water, do not immerse in water.
About Deborah Hutton
Deborah Hutton is one of Australia's most loved personalities. Debuting on the cover of Cosmopolitan at the age of 16, she has become a formidable force in the Australian media landscape, having represented iconic Australian companies such as Qantas, Myer, Channel 9, Foxtel and The Australian Women's Weekly.
From having excelled in media and corporate relations, Deborah has gone on to establish her signature style across many entrepreneurial ventures including her own successful brand of homewares and now, following on from her cancer scare, sun protective headwear.
Having grown up in Queensland, Deborah has always savoured the feeling of the warmth on her skin and the sand between her toes on the beach.
What Deborah didn't know growing up was how much damage her invigorating lifestyle would inflict on her later in life.
"I wish I'd known about harmful UV Rays and the obvious steps I should have taken to protect myself but like a lot of us, we weren't fully aware and now suffer the consequences.
After surviving two significant skin cancer surgeries but still wanting to continue my love of the outdoors, I was looking for solutions. Applying SPF 50+ sunscreen is a no-brainer – but what about hats?"
To Deborah's horror, she realised that her favourite golf cap and battered straw beach hat did little more than provide a bit of shade. While she thought she was protected, UV Rays still penetrated the material. She then discovered the solution: A UPF 50+ material that provided maximum sun protection, blocking the harsh rays of the sun.
"I've designed this beautiful range for people like me who want to maintain an active lifestyle, whether it be walks in the sun, a swim at the beach, a country hike, picnics, lunches, a day on a boat, a round of golf...
Canopy Bay has you fully covered... literally."
View details